An update?
My goodness. I haven't updated this thing in eons. I will try to do better....
Some recent knitting.......I made my sister and dad quick hats. I took my hand-spun and added it with some lambs pride gold and fushia. I think it came out really pretty cool. The dad version was much less exciting. I used a Rowan biggee yarn (a blue/black/grey mixture) for some of it but I didn't have enough and alternated between some slate blue lambs pride chunky.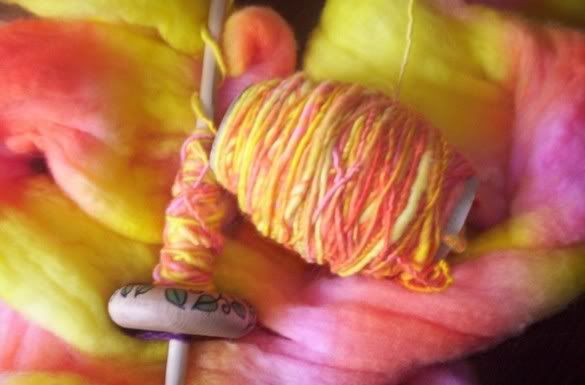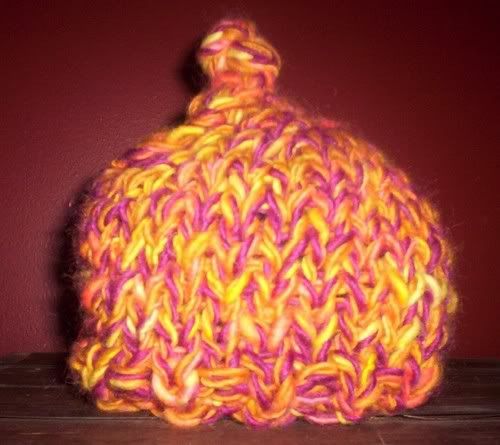 I knit some wrist bands....in tribute to my favorite band ever. Marah. The other says "Dave HOT"....private sorta joke :) I shoulda done Dave's hot. And I lost it anyway. :/ I made a few and gave them away. I'll be making more.