Pictures...
I saw a cherry necklace online and immediately thought of my pal, Alexa. She digs that song by Warrant...Cherry Pie. The beading is harder than it looks....making the loops and such. Anyway, I don't think my cherries are that bad but not as gorgeous as the original.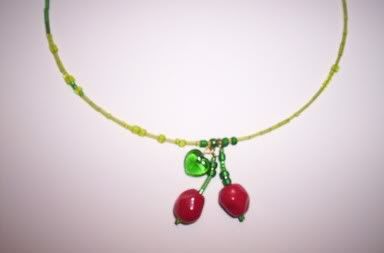 Mary Ella from knitty...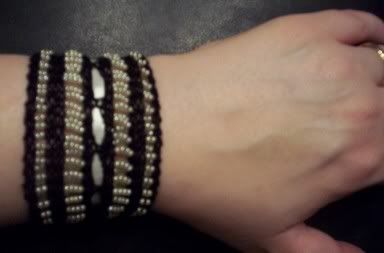 And the record album cover bags I've been making. I did this one a bit differently. And they're kinda a lot of work. But still fun.